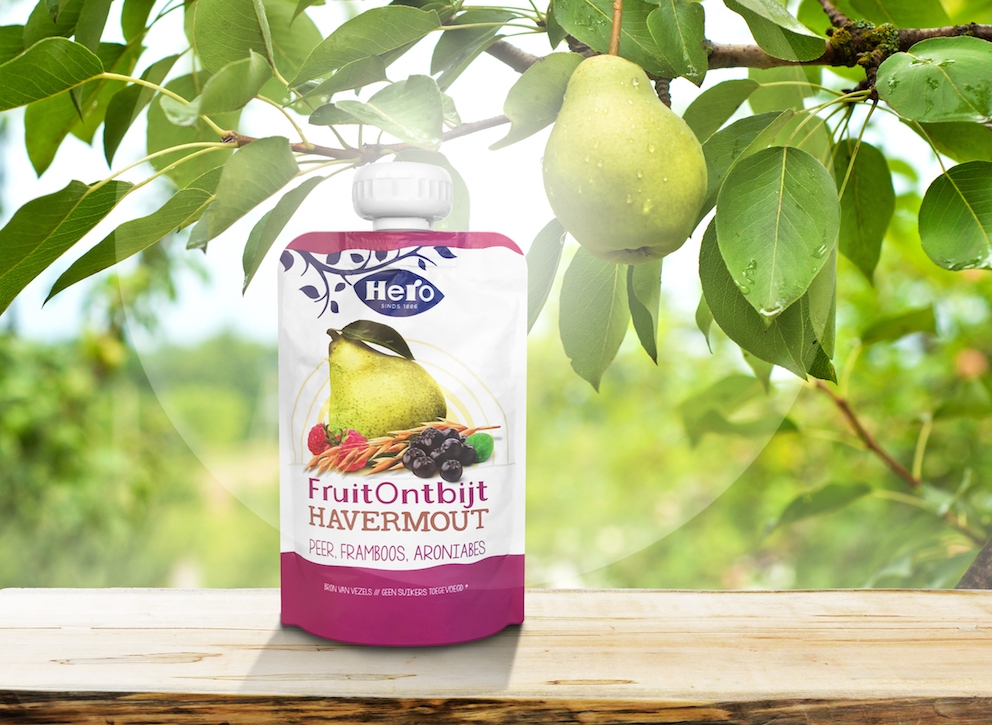 A fresh and fruity breakfast for on the road Packaging design
NEW Hero FruitOntbijt Pouch
nu:amsterdam developed a fresh and fruity design for this surprising newcomer Hero FruitOntbijt. In addition to the delicious fruit combination of Pear, Raspberry and the tasty Aroniabes, the addition of oatmeal provides a high fiber and filling fruit breakfast. Hero FruitOntbijt Havermout Pouch is, just like the famous Hero bottles, 100% natural and may also radiate it with pride. Also on the go, this pouch is a very welcome addition to the successful Hero FruitOntbijt range.
Start your day with a fresh and fruity breakfast.
- Source of fibers
- 100% natural ingredients
- No sugar or sweeteners added *
* contains sugars naturally present in fruit.