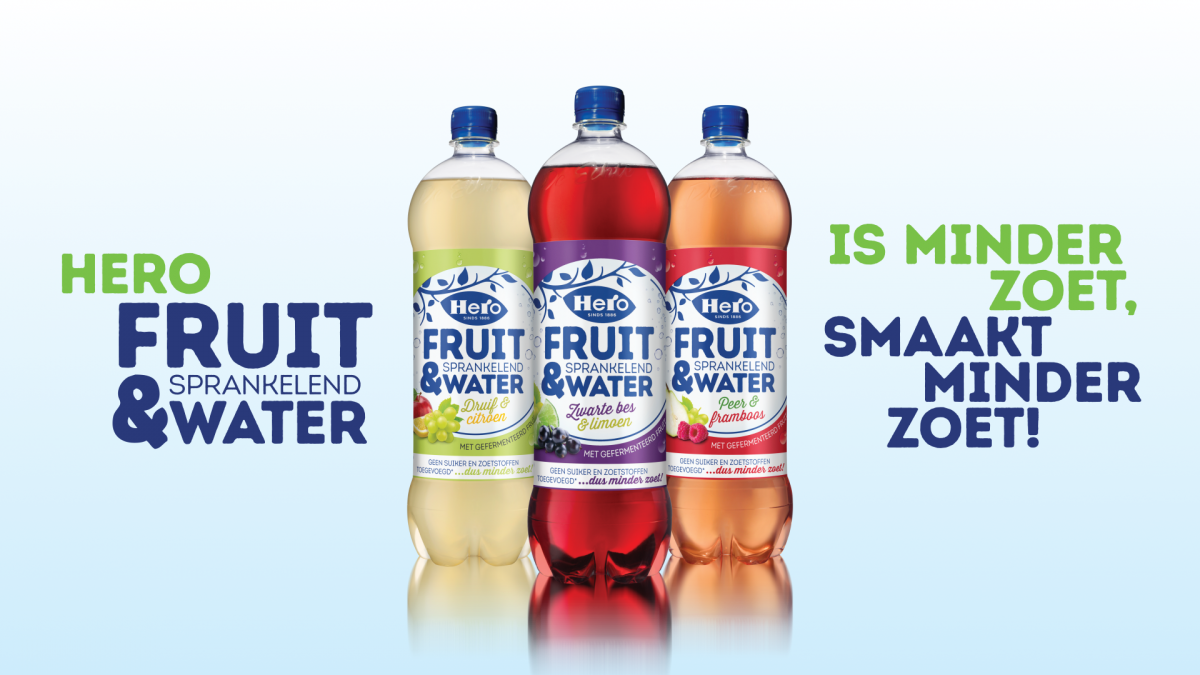 The new thirst quenchers from Hero Packaging design
ASSIGNMENT
Together with Hero Marketing and our creative designer, we have developed the packaging design of the latest soft drinks from Hero: Fruit & sparkling Water and Fruit & Ice Tea.
The assignment was to pack the packaging of these innovative soft drinks from Hero as resp. to develop the light thirst quencher and fruity thirst quencher with a spicy twist. Obviously taking into account the different brand assets of Hero Softdrinks. The combination of Fruit with resp. sparkling water and the spicy Ice Tea had to give taste synergy, both from the packaging and the key visual and various shopper marketing materials.
RESULT
The sparkling, fresh water and the composition of the fruit immediately gave the right, light feeling of Hero Fruit & sparkling Water. The fresh colors of the different taste varieties made it complete to the delicious, drinkable, less sweet thirst quencher!
For Hero Fruit & Ice Tea Hero combines fruit juice with sparkling black or green tea. The elderflower or ginger gives this soft drink a spicy twist. Ice Tea with character!
We also developed the key visual and translation to the different shopper marketing materials to support the launches of both new drinks in the many stores.