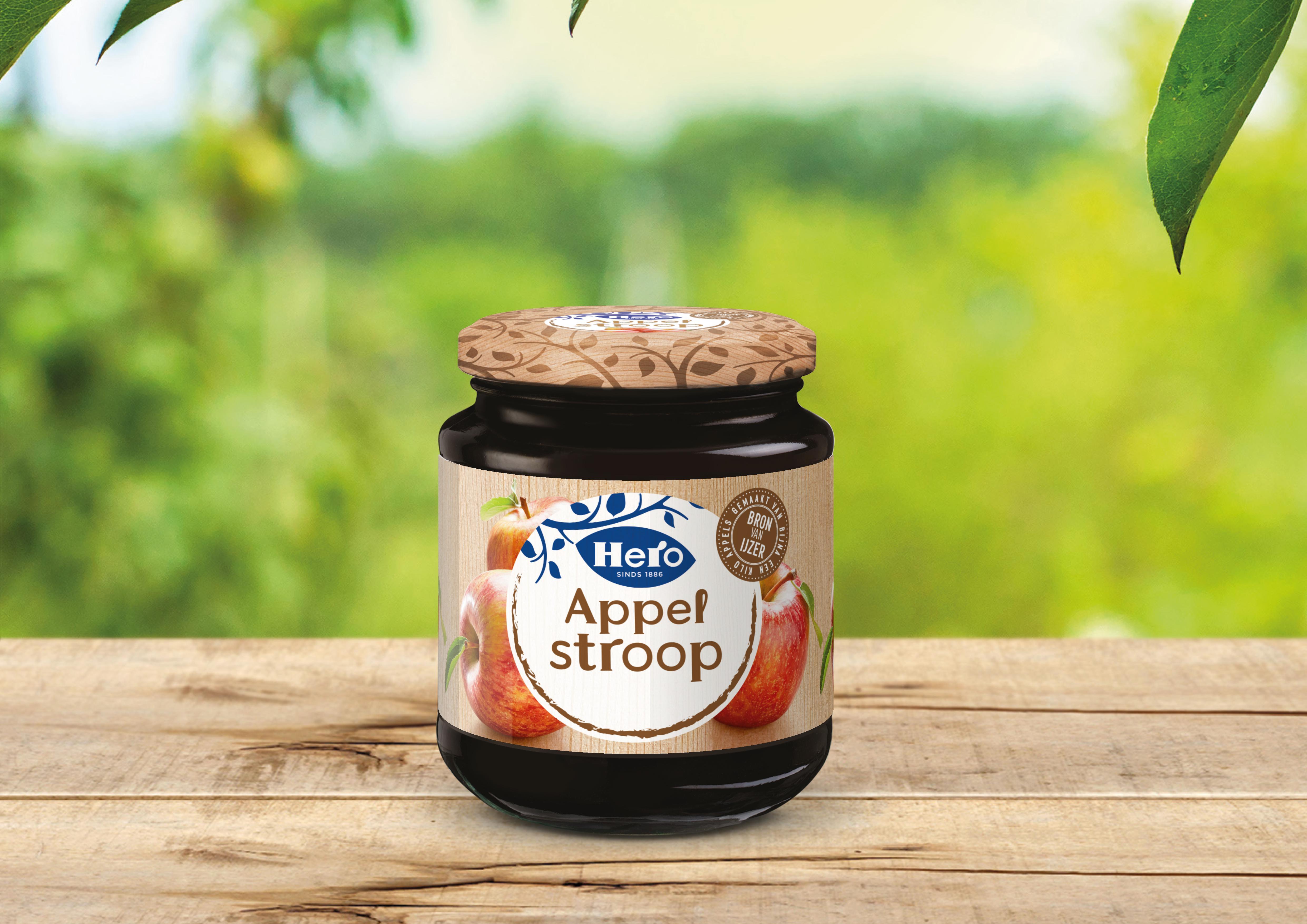 Hero Appelstroop Packaging design
fresh and fruity design for Apple syrup spread
ASSIGNMENT
Client required a renewed design of the authentic Hero Apple syrup. Hero is a well-known player in this category for many years where many newcomers have entered. The question to us was to develop a fresher and fruitier concept that fits in with this healthy, iron-rich apple product. Important was the shelf impact and recognition of the Hero signature.
CONCEPT AND APPROACH
We developed a packaging with tasty and fresh photographed apples. The warm wood texture in combination with the red apples in both the label and lid confirm the selective quality. The layout and consistent branding ensure unmistakable Hero recognition.