nu:amsterdam Todays' creative agency
since 2010
nu:amsterdam develops brand identities and creative communication for brands and entrepreneurs. On one hand featuring a flexible team of seasoned creative specialists, on the other hand low overhead with senior account- and projectmanagement. With short communication lines we will swiftly achieve creative results. We apply strategy and vision as starting point, but we're pragmatic, since our results should just be working! We are creative to make a difference.
What we do

Branding
How can a brand make a difference? It all starts with an insight, a positioning, the essence of a brand. nu:amsterdam is offering the knowledge and tools to create a powerful starting point to be crafted into a brand identity or product concept.

Communication
How can a brand communicate a relevant story? A different positioning, a new product, an event? nu:amsterdam has the knowledge and creative visual and copy power to develop integrated communication bringing the story alive.

Packaging design
How can packaging design contribute to a business result? nu:amsterdam has the creative power to develop effective packaging in 3d and graphics, from concept to print execution.

Shopper activation
How can a brand move the shopper? Activation on the shop floor, tailor-made or retail channel specific, enforced by commercial partnerships and online activation. nu:amsterdam knows how to stimulate sales for the brand.
The team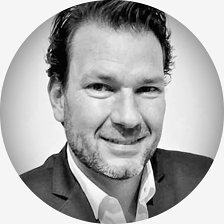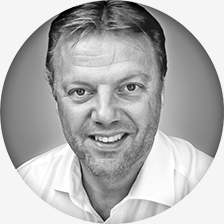 nu:amsterdam is lead by Pablo van Gastel, bringing in more than 15 years of brand experience both on agency and manufacturers' side. His strength is to create a connection between brand- or marketing challenges and strategic creative solutions in the area of branding, packaging design and communication. His blogs on this are published at marketingonline.nl
Oswin van den Boer has extensive experience in all marketing and sales aspects in FMCG, retail and e-commerce. With a strong background in brands he knows how to translate brand strategy to communication and shopper activation. Bringing a huge network he strives to create commercial partnerships leading to a win-win situation for all partners involved.
creative: 15-20 creative specialists
in the areas of:
Branding

Packaging
design

Communication

Shopper
activation

These 15-20 experiences freelance creatives make the creative partners, together with nu:rotterdam. A reliable full service studio, founded in 1997 by Bob van der Linden, carrying a huge experience in creative work for all kind of brands. The typical Rotterdam can-do mentality makes this agency stand out and a unique combination with nu:amsterdam and partners.