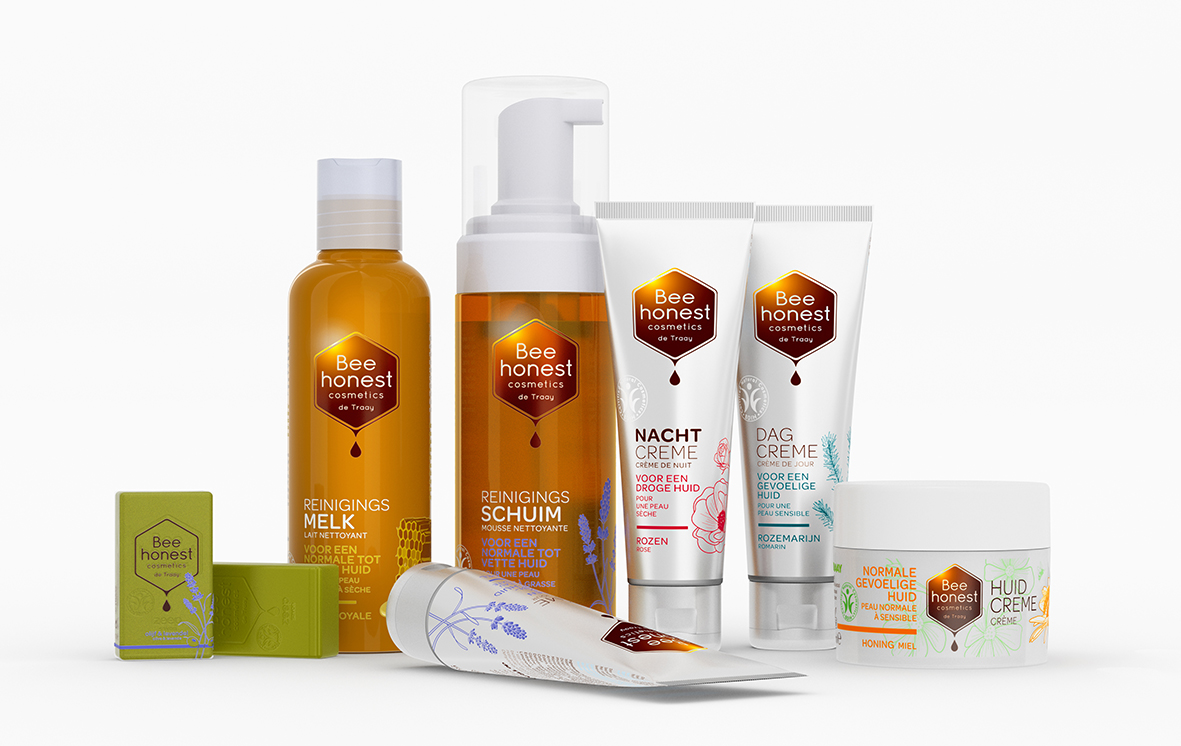 Bee honest brand identity, architecture and design Strategy & Branding - Packaging design
Creative development for facial care by the bees !
Assignment
After we developed the bodycare line, bee farm de Traay asked us to develop their subrange of facial care products, based on honey and wax. The wide range of products need to establish a distinctive position each in their category using different packaging formats, but remain recognisable as one brand.
RESULT
Endorsed by de Traay, we created the brand name 'Bee Honest Cosmetics' and a brand architecture for the design for the range of more then 20 facial cosmetics products. So we see the powerful logo, an ownable style of refined illustrations and a clear and sympathetic hierarchy of information. For each of the products soaps, cleansers, day- night and facial creams we chose a typical packaging matching the category.